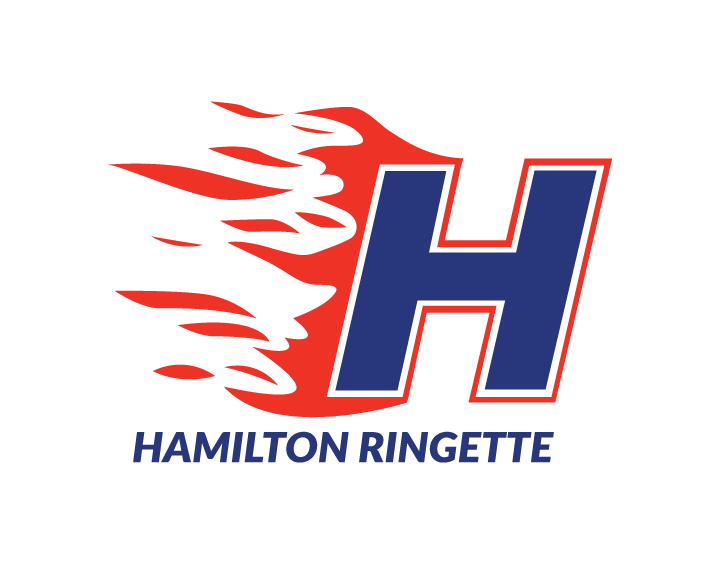 The Hamilton Ringette Association (HRA) is hosting the Southern Region Ringette Championships on April 14th to 16th, 2022 and we are looking for sponsors to support this incredible event. Hamilton will be hosting more than 65 teams of varying age groups within Southern Ontario who will be competing for the season's championship. Your sponsorship will reach over 1000 athletes and their families, providing exposure to new customers.
Ringette is a national sport developed in Canada in 1963. Often recognized as the fastest game on ice, ringette emphasizes play making and speed. Internationally, ringette is played in several countries including Finland, Sweden, the United States, France, Slovakia, Russia, the Czech Republic, and Abu Dhabi. The HRA was established in 1969 and has been bringing the Heat for over 50 years. As an association, we promote the development of self-confidence, fine motor skills, teamwork and overall awareness of mental health.
Additionally, as part of the championship, a Bunnyfest (learn to skate) mini tournament and the U12 A regional championships, will also be hosted over the event dates. These extraordinary groups will add to the excitement of our sport across all divisions during this event.
Sponsorship levels are outlined below; however, in conjunction with these opportunities we are collecting raffle prizes, silent auction donations, and player gift bag donations which can further promote your business.
Bronze: $500 donation will earn your business:

Logo displayed on the banner, placed at the entry to the arena. This will be displayed at the arena, Mohawk 4 Ice.

Your logo will be posted on our association website and all associated social media pages (Facebook, Twitter, and

Instagram).

Silver: $750 donation will earn your business all the above plus:

Inclusion on the City of Hamilton's welcome newsletter with QR code link to your business site/menu/location/etc.

Rink side signage displayed on the glass with QR code to your website or location.

Gold: $1000 donation will earn your business all the above plus:

Logo on swag bags going home with each athlete

The HRA will be hosting an on line 50/50 lottery, each ticket purchased will be emailed out with your logo and a

link to your website.

It is with overwhelming gratitude to our community partners that we can provide such a positive experience to players in our association and appreciate the continued support. If you require additional information or have specific questions, please feel free to contact me at regionals@hamiltonringette.ca

Sincerely, Tonya Robinson

Hamilton Ringette Association 905-973-6730