Come Try Ringette
---
---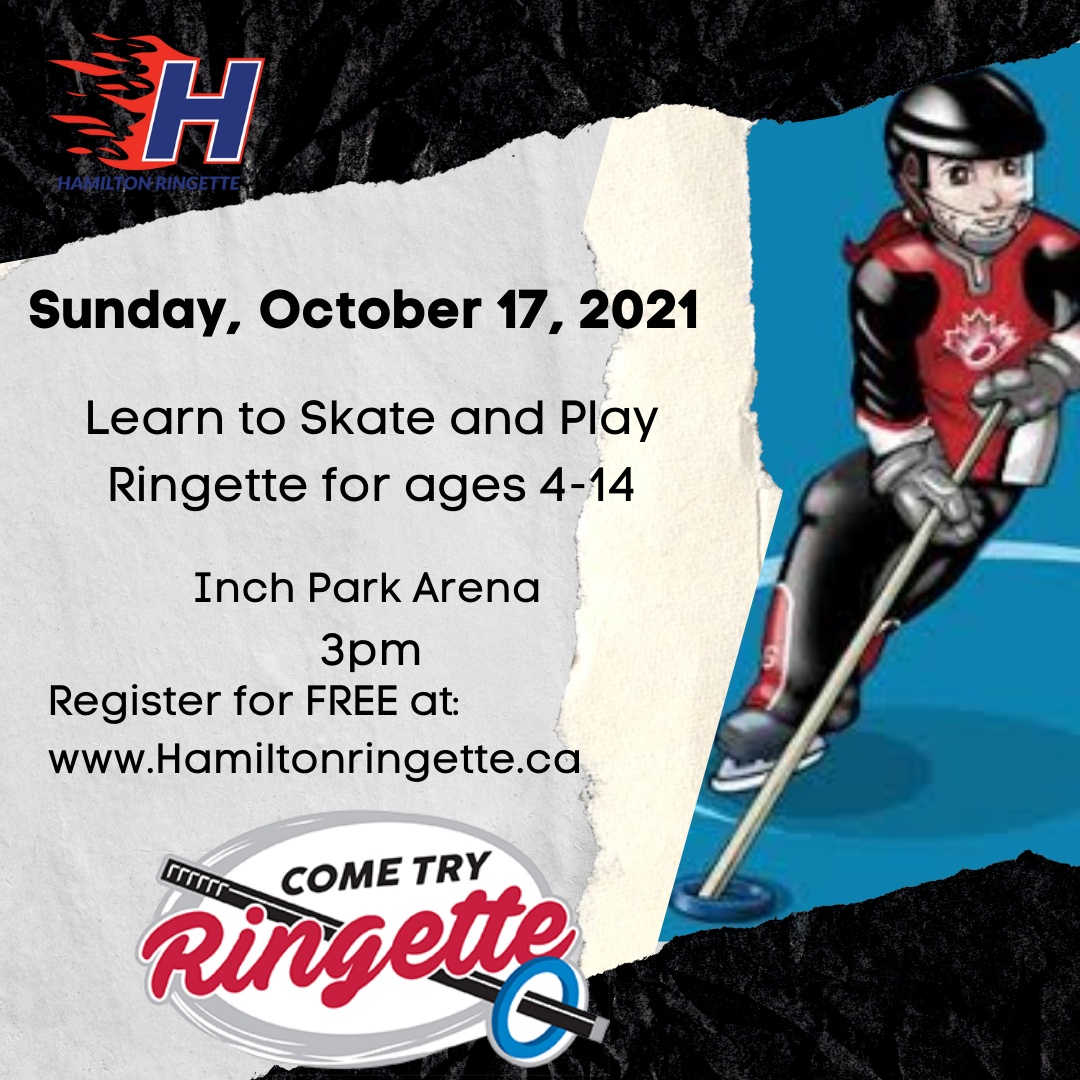 ---
Looking for a fun, inclusive and comprehensive Learn to Skate program?
Join us on Sunday, October 17th, for our Come Try Ringette event for kids ages 4-14.
The Hamilton Ringette Association offers a comprehensive program in a fun & safe environment.
This FREE event will be held at Inch Park Arena at 3pm on October 17th.
All participants must come equipped with skates and a helmet. Protective gloves are recommended.
Due to Covid guidelines, registration is limited so sign up today to secure your spot: COME TRY RINGETTE